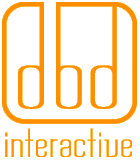 DBD Interactive is a small, intelligent, web design and development studio based in Toronto, Ontario.
Our focus is your user; our joy is solving problems; our goal is a painless, results-driven methodic application of your brand's communication to the web.
Our success is your success.
Please review these examples of our work, and don't hesitate to with any questions you may have regarding our work or approach.